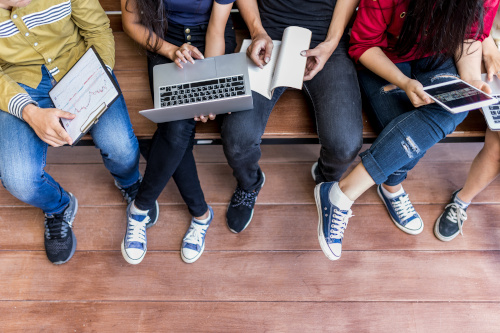 Each year, we share our 10 most-read stories. Not surprisingly, many of this year's Top 10 focused on student engagement and online or hybrid learning strategies related to pandemic teaching. This year's 8th most-read story focuses on the unanticipated benefits COVID had on learning.
As millions more Americans are vaccinated against COVID-19 every day, many are now wondering what society will look like in a post-COVID world. While the virus may stay with us in some form, many things will go back to normal. However, it's less certain which of the adaptations we've collectively made over the previous year will fade along with the virus, and which might represent a "new normal" that we'll take with us into the future. The American educational system, having seen dramatic impacts to educators, parents, and students as a result of the virus, is no different.
COVID-19 has represented a tremendous hardship for millions of Americans. However, that doesn't mean that some good won't come out of it, particularly as it relates to our students' education. Over the past year, my organization, the Foundation for Teaching Economics (FTE), has reacted, experimented, and adapted to the realities of education in the time of COVID-19, in order to fulfill our mission of providing economics classes and curriculum to high school teachers and students.
Our experience points to three positive trends COVID-19 has set in motion within the American education system: educators will become more receptive to innovation, students will be able to access learning opportunities with fewer barriers than before, and educators will have more online tools to connect with their students.