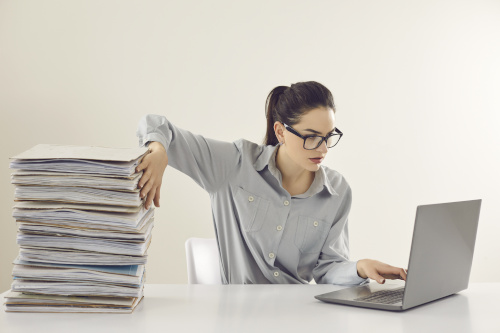 Digital workflows save time and money–and they also create better experiences for students and staff. And if COVID has proven anything, it's that digital processes are a must-have when in-person workflows aren't possible.
During the great pivot to virtual learning–and in the return to hybrid and in-person learning last fall–administrators realized just how valuable digital workflows are.
"There are many administrative processes that we have just taken for granted in K-12 education," says Chitra Mittha, director of marketing to educational institutions for Adobe, speaking during a webinar series from eSchool News and Adobe. "The silver lining in the pandemic was that it gave us an opportunity to think about how we could do things differently."
The process works like this: An administrator uses an automated solution to upload and send a document that needs to be signed. The signer clicks on the link they receive, reviews the document, and signs it electronically from a web browser, a computer, or a mobile device.
When can you use digital workflows?
The short answer: Whenever you need to.
Signing contracts is one occasion. With nearly 22,000 students across 37 schools, Providence Public Schools in Rhode Island handles many contracts with service providers. Getting these contracts signed and approved used to involve a lot of faxes and mailings between various schools and departments, and this process could take several days. These delays meant that services weren't being delivered to staff and students as promptly as they could be.
"Being able to do this work digitally creates an efficiency model for us," says Matthew X. Joseph, executive director of learning for the district.