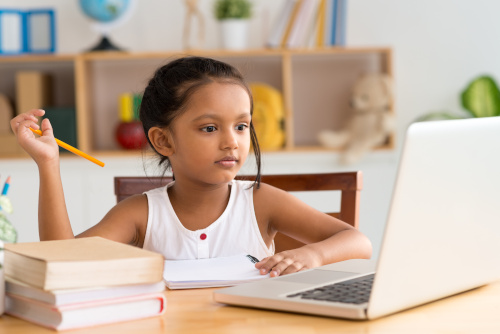 Elementary education is the foundation for early learning, providing students with the skills and community they need for future success in school and life. Thanks to today's technology, helping them start on the right foot is easier than ever – especially with online learning opportunities.
Online learning has become a growing trend among K-12 students, including elementary students. In fact, we successfully launched our own online elementary schools, which grew by 10,000 students over the past four years.
If you are a school or district leader looking to build an online elementary program, knowing where to start can feel overwhelming. But it doesn't have to be. Here are five steps that helped our teams successfully build and maintain an online elementary program that drives student and parent engagement:
Step 1: Start with the Basics
First, determine the specific goals you want for your online elementary program. For example, do you want to expand curriculum offerings, provide effective flexible learning options for students, or build a personalized program that meets students' needs? Or perhaps you have multiple goals you want to accomplish. No matter what your program's goals are, determining and discussing them is the most critical factor when launching a new program.
Then, it's best to decide how you want your program to incorporate digital learning. Do you want your program to be fully online? What about a blended learning model that combines the use of online courses and resources in a face-to-face setting? Or could hybrid be what works best for your students – combining in-person and virtual days?
Step 2: Focus on your teachers and staff
Your teachers and staff make the magic, so it's important to focus on hiring staff and teachers who are passionate and excited about online learning. Then, it's critical to ensure they have the resources, tools, and professional development they need to feel confident and prepared to teach in the online learning environment.