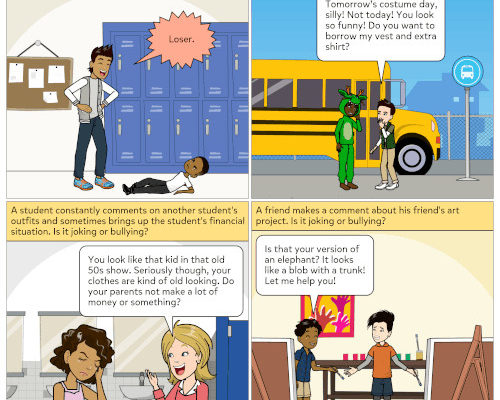 As an educator and curriculum content creator, I'm always seeking to develop lessons that offer students opportunities to express complex emotions and share personal experiences. Inspiring self-expression and building a safe communal space begin with authentically exploring social-emotional learning (SEL) content.
Students are always navigating developmentally appropriate mental health and emotional-regulation growth, but today's students are also coping with the effects of the pandemic. We cannot deprioritize SEL in our school spaces, and the great news is that we're seeing significant investment and support for SEL. District spending on SEL on SEL programming grew about 45% between the 2019-20 and 2020-21 academic years, from $530 million to $765 million. When administrators and teachers were asked in a survey to rank their top priorities before and during the pandemic, improving students' mental health and promoting students' social-emotional competence rose to the number 1 and 2 priorities.
Currently, the grander concern for most educators in the classroom is the overwhelming "how." Despite having a greater budget and public support for SEL, many teachers are unprepared to incorporate SEL into their instruction. Barriers include insufficient planning time, lack of parental consent, or lack of comprehensive SEL training for educators. 
In my personal experience, collaborating with 4th- and 5th-graders, I find that my students struggle with expressing vulnerability or exploring emotional complexities. The feelings that arise from authentic SEL dialogue can be triggering if not polarizing when skills have not been scaffolded, because we have not given students enough opportunities to process the content in ways that feel authentic and meaningful to them. My solution: creating comics. 
Comics build students' academic self-esteem.
Using comics as a tool to integrate SEL into the content of the classroom opens the door for self-exploration with a creative advantage. Creating comics encourages students to engage in higher-order thinking such as evaluating content and synthesizing ideas with tools that help process their thinking. Comics can also be an enjoyable way for educators to scaffold these challenging SEL concepts.