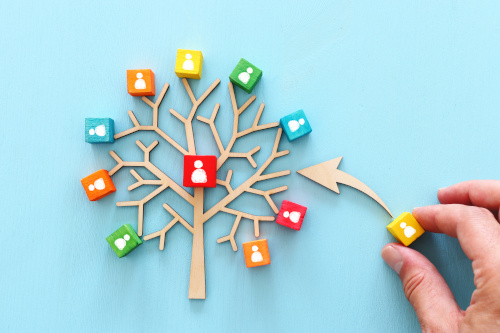 The next few years could be a turning point for those of us involved in early education, and even for education in general. As part of the American Families Plan, President Biden is aiming to set aside $200 billion to make universal pre-K a reality for the first time in this country's history. It's a large investment with a laudable goal, and it will no doubt help millions of children and their families if it passes.
For all the good it will undoubtedly do, however, it will ultimately fail in its goal to prepare all children for kindergarten if we don't also focus on engaging families in their children's academic lives.
Family engagement will be crucial to successful early education
We all know how important a teacher's role is in a student's success, and that extends to parents and caregivers, who are their child's first teacher. Academic success for students requires a partnership between educators and families. If caregivers aren't involved in what's happening at school, they aren't prepared to support learning at home as children grow. Furthermore, children whose families aren't involved in their education get the message that school isn't important to the adults in their lives.
We want children to attend pre-K because it has such a profound positive impact on their future learning. Similarly, we can set families on a path of successfully supporting their children's education by starting early. If a model for universal pre-K provides families with the tools they need to continue education at home, it will be successful. We must include opportunities to elevate family voices and to involve them in the process to ensure they get what they need.